Our Trustees
Our Board of Trustees is the governing body of the Hospice and comprises up to twelve members. It exercises guardianship over the Hospice's assets and resources, and ensures their effective management, control and use.
You can read about our Trustees below.
Paddy McGuinness 
Chair of Trustees 
Paddy McGuinness CMG OBE advises businesses and governments on resilience and security.  A former civil servant with experience of senior levels of Government, at home and overseas, he brings us his experience of seeing through major programmes successfully and the facilitation of interdisciplinary working. A sometime resident of Hackney, Paddy was educated at Ampleforth College, York and Oxford University. 
Edward
McGuigan
Trustee 
Edward is the Vice-Chair of the Board of Trustees of St Margaret of Scotland Hospice, Clydebank, one of St Joseph's sister hospices. 
He also represents the interests of the Religious Sisters of Charity at St Andrew's Hospice, Airdrie, St Joseph's other sister hospice and has acted as a special advisor to the Congregation for the last fifteen years in matters of governance, structure, Mission and the preservation of the Core Values. 
Edward was educated at St Aloysius College in Glasgow followed by Strathclyde University. 
He is a qualified accountant and runs a family owned private practice specialising in personal tax, VAT and business consultancy. Edward is married to Kate and they are the proud parents of five children. 
Dr Michael Moran
Trustee 
Michael is a global medical director for oncology at AbbVie, a global biopharmaceutical company. Prior to this role, Michael worked for Pfizer in the global, German and UK oncology medical affairs teams. Before joining the pharmaceutical industry in 2017, Michael was a clinical lecturer at University College London and held an honorary clinical contract in the head and neck surgical service at the Royal Marsden NHS Foundation Trust.
At St. Joseph's Hospice Michael is a Trustee and chair of the clinical governance committee.  At least once a year Michael volunteers in Lourdes, France and is the Irish member of the International Medical Committee of Lourdes.
Jim McManus
Trustee 
Jim McManus is Director of Public Health for Hertfordshire, Population Health Management Programme Lead for the Hertfordshire and West Essex Integrated Care System, Acting President of the UK Association of Directors of Public Health, and a Vice President of the Chartered Institute of Environmental Health. Jim was  a Health Foundation Generation Q Quality Improvement Fellow, is an Hon Professor at the University of Hertfordshire.
Jim has experience in service commissioning and quality improvement in end of life care. A Chartered Psychologist, Jim has worked on organisational quality, equality and diversity issues for over twenty years, having previously held appointments from the Lord Chancellor advising the judiciary of England and Wales on diversity and equality, produced guidelines for NHS Trusts on religious equality and guidance and toolkits for the Home Office and Dept of Communities and Local Government and is currently on the Oversight Group for the National HIV Strategy.
In 2011 Jim was awarded the Good Samaritan Medal for Healthcare Excellence by Pope Benedict XVI, the highest honour for healthcare the Holy See can award. Previous recipients include Sir Alexander Fleming.   In 2021 he was awarded the President's Medal for Outstanding Service to Public Health from the President of the Faculty of Public Health of the Royal Colleges of Physicians of the UK
Outside work, Jim is an advisor to the Centre for the Art of Dying Well – St Mary's University, and an advisor on healthcare to the Catholic Bishops Conference of England and Wales. He volunteers in his local parish and is a Secular Discalced Carmelite.
Peter Pledger
Trustee 
Following retirement, Peter Pledger is a Trustee of the Open College Network (London). Over the past couple of years he has fulfilled roles as a member of the Institute for Apprenticeships Financial Services T-Level Panel, a member of St. Mary's University Business and Law School Advisory Board, a member of the Advisory Board of Everywoman Ltd and a member of H.M. Treasury's Financial Services Skills Taskforce.
Peter has held a number of senior posts in not-for-profit organisations including Chief Executive of the National Skills Academy for Financial Services, Chief Executive of South London Business and Executive Director of London West Learning and Skills Council. In addition, Peter has served as Chair of the Young Adults Steering Group of the UK Financial Capability Strategy, a Governor of St Mary's University, a non- executive director of Greater London Enterprise and a judge on the National Training Awards. He also served as the Chief Executive of a private FE college, ran his own skills consultancy and was a senior trade union official.
Margaret Doherty
Trustee 
Margaret Doherty MCIPR, FRSA is the Director of the Centre for the Art of Dying Well at St Mary's University, London.
A communications and engagement specialist with extensive experience at home and internationally. She is highly skilled in stakeholder relations, public affairs, and reputational management – and has led on major change and development programmes.
Her focus at St Mary's is on living and dying well and the role that digital health can play in end of life and bereavement care.
Margaret joined the St Joseph's Board of Trustees in September 2017.  She also has experience in the governance of primary schools.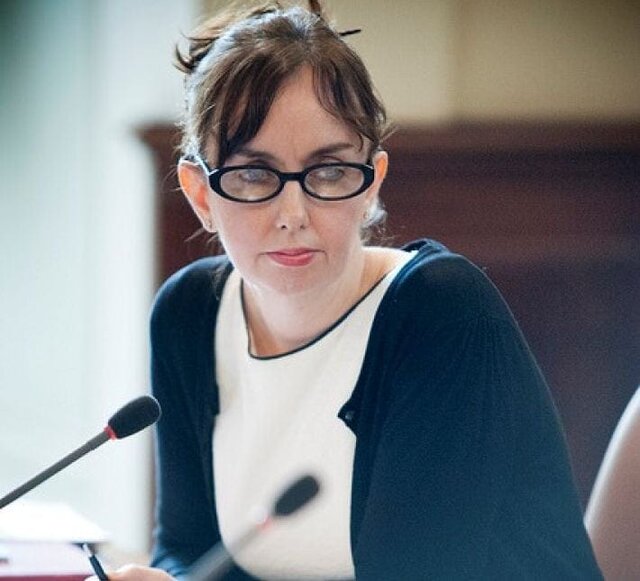 Nick Howard
Trustee
Nick advises business leaders on how to inspire, involve and influence their employees to create value. He has held senior consulting and communications roles in companies such as Lloyds Banking Group, Mercer HR Consulting and Edelman. He is currently a partner and practice leader in the world's leading critical issues advisory firm, Brunswick Group. Nick lives with his wife and daughter in Wapping.
Jane Heffernan
Trustee
Jane Heffernan, BA(Hons),  MA, NPQH, NPQEL, Fellow of the Chartered College of Teaching.  Jane is the CEO of a Multi Academy (Education) Trust in Hackney and Tower Hamlets and acts as a mentor and coach to those new to headship. She was previously an Executive Headteacher across secondary schools in both Hackney and Islington and continues to live locally.
Jane joined St Joseph's Hospice as a Trustee in May 2023 brings with her significant experience of governance and financial management in Catholic primary and secondary schools,  as well as through membership of Hackney Council Scrutiny Committee and Hackney Education Schools Forum.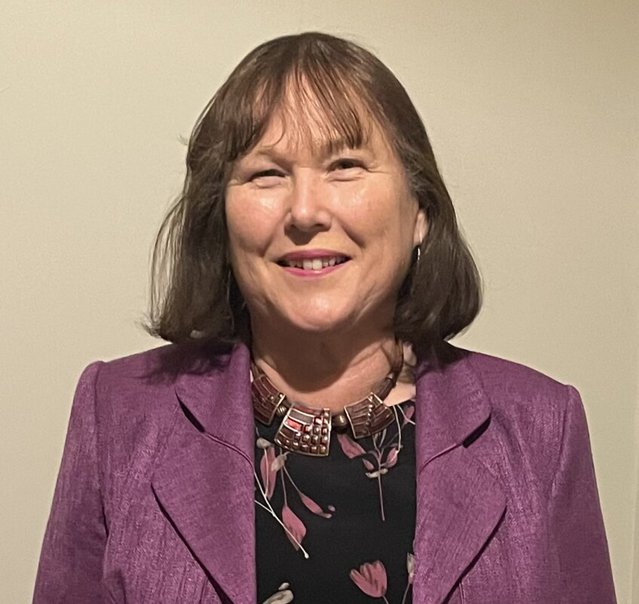 Edward Davies
Trustee
Edward is Director of Development and Heritage Collections at the Royal College of Physicians. He was previously Head of Development at the Royal Collection and brings his extensive experience as a professional fundraiser to St Joseph's. Edward has also worked on palliative care issues at the Catholic Bishops' Conference of England and Wales.