Could you make a difference in 2023?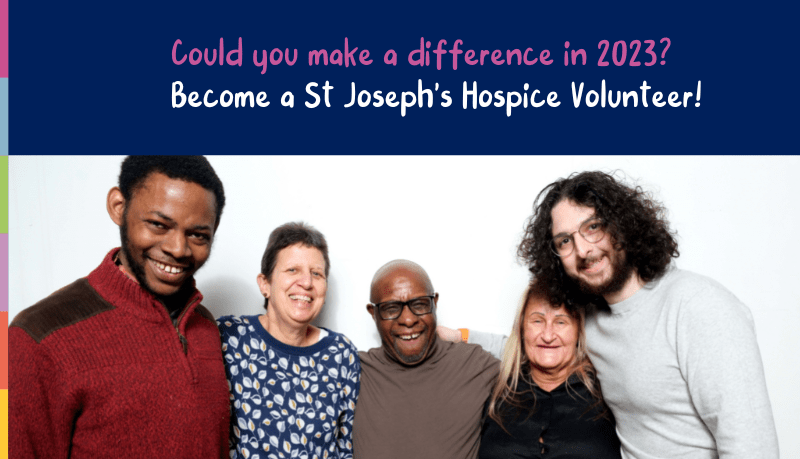 Become a St Joseph's Hospice Volunteer!
Come along to one of our Volunteer Recruitment Fairs at the Hospice and find out how you can get involved.
Wednesday 18th January 3pm – 6pm or Saturday 21st January 11am – 2pm.
Meet some of our current volunteers Attend our Q & A panels with staff and volunteers Take a tour of the Hospice and gardens Find out about the different roles at the Hospice and in the Community.
Want to find out more?
Contact Simon Bennett, Voluntary Services Manager at s.bennett@stjh.org.uk or call 020 8525 3174.